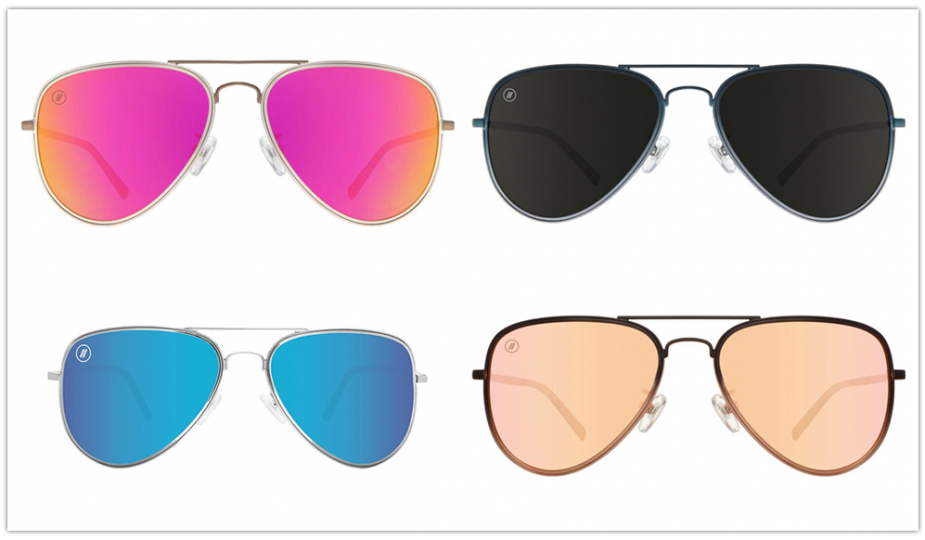 8 Cool Aviators Sunglasses With Gorgeous Lens Colors
Some of the links below are affiliate links, meaning, at no additional cost to you, I will earn a commission if you click through and make a purchase.
Aviator glasses are indeed very cool, stylish designer glasses with unisex designs that can be worn by men and women. The color of the lenses is now as colorful as you like. Here are the recommendations.
Aviator glasses in blue, the favorite of many people, will give the effect of being comfortable, soft, and no glare on the eyes. In a trendy old Hollywood style. The frame is stainless steel, the lens is blue polarized with 100% UV protection, packed in a microfiber bag and sticker package.
The mysterious 'Midnight Zone' will make everyone want to invade the airspace where you are. Smoky polarizing lens surrounded by a frame graded from dark blue to light blue. The stainless steel frame is clad in light blue metal, while the matte acetate ear cushions come in gray, blue, black, and brown.
'Maliblue Moon', which combines the aesthetic appeal of the aviator with modern appeal. The frame surrounding the polarized silver mirror lens glides on a gradient from blue to light blue, with the final hue stretching out across the temple arms. Ear rest creates the visual appeal of the acetate tortoise. Packed in a microfiber pouch and sticker pack.
These 'High-Class Jes' sunglasses have a soft feminine touch in a classic aviator style. Pale pink and contrasting silver give a woman a feeling of playfulness and elegance. Although the price is cheaper than first-class flights, it still feels just as luxurious. Packed in a microfiber pouch and sticker pack.
These 'Sedona Sunset' glasses will make you radiant. Great warm tones on these classic aviator sunnies, featuring a matte silver metal frame punctuated by contrasting brown metal details. The flushed mirror lens is a polarized bright pink which is perfect for absorbing all those radical rays. Packed in a microfiber pouch and sticker pack.