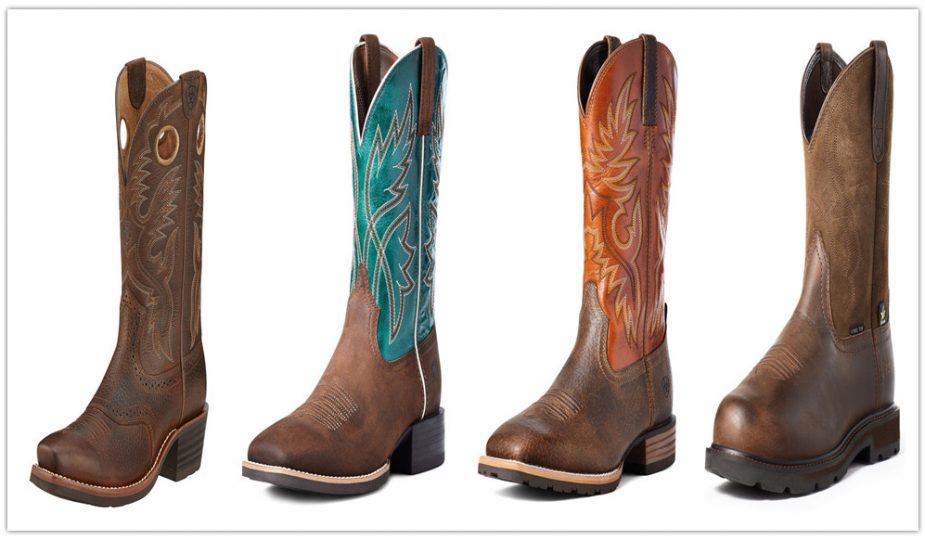 Top 10 Cowboy Boots Every Man Should Have [2021]
Some of the links below are affiliate links, meaning, at no additional cost to you, I will earn a commission if you click through and make a purchase.
As a guy, you probably don't think much of your feet while on the job. For most of us out there, we pretty much will wear whatever is lying around and can do the job well enough.

That's got to change.
If you want to be able to have functional feet years down the line, you've got to start now. Here, we've found 10 great boots that not only do the job you need for them but won't wear out your feet as well.
Check them out here.
3.Groundwork Waterproof Work Boot

If you want something that works great when trekking through tons of water and wet materials, the GROUNDWORK WATERPROOF WORK BOOT is what you need. This pair of boots will not only make sure your feet don't end up super wet but that they don't start smelling like whatever you've been walking through as well.
4. Qualifier Western Boot
If you want a shoe that is equal parts durable, comfortable, and supportive to your foot, the QUALIFIER WESTERN BOOT is the boot you need. Between its Energy Max rebound foam, to its Ariat Shock Shield extra support, you'll be able to work all day without worrying about looking at a worn piece of meat when you take off your boots.