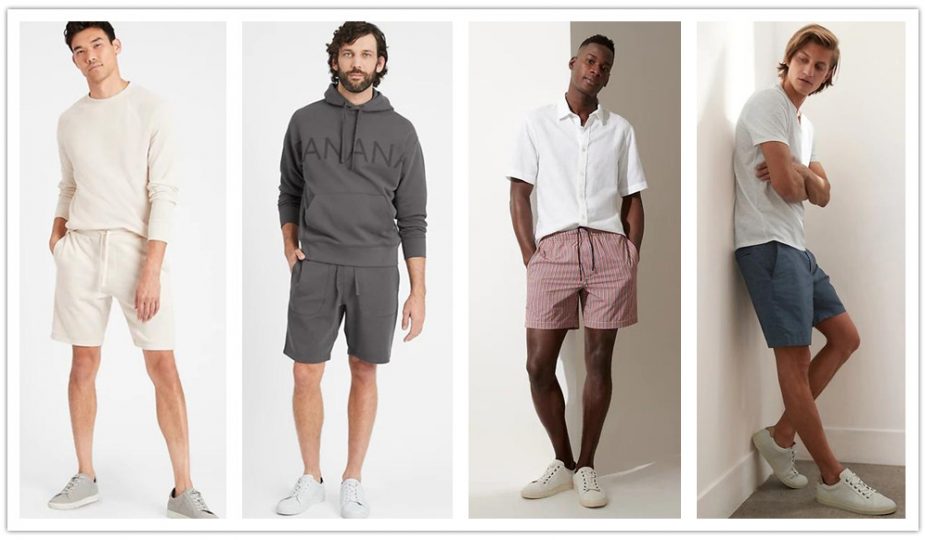 8 Shorts For Men That Are Great For The Summer
Some of the links below are affiliate links, meaning, at no additional cost to you, I will earn a commission if you click through and make a purchase.
Summer is just around the corner and that means it's time to break out the shorts. If you're a guy, these 8 shorts from the Banana Republic are must-haves for any style you've got planned.
4.Double-Knit Lounge Short
If you are looking for a neat TRANSITION CREAM WHITE or a CARGO GREEN color, these shorts are right for you. They look amazing and are loved by pretty much everyone that wears them. They're made from a blend of organic cotton and recycled polyester that has them feeling great and also helping the environment!
7.9" Slim Core Temp Short
Offered in NAVY and OLIVE GREEN, these shorts are great for pretty much any situation you're going to find yourself in. They are slim fit and wrinkle resistant. Their biggest selling point, however, is their ability to regulate your body temperature so that they are cooler in the summer and warmer in the winter.