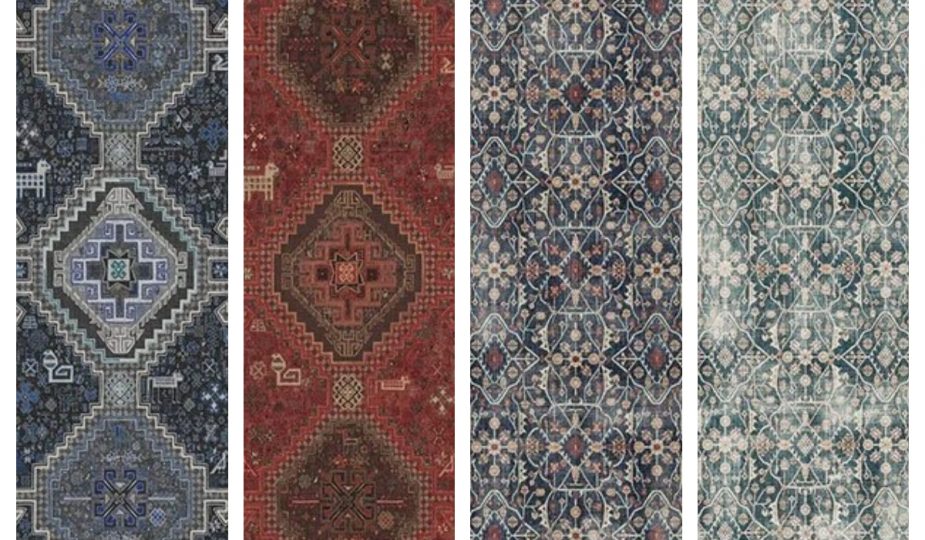 Top 10 Founder's Farmhouse Rugs for Your Living Space
Some of the links below are affiliate links, meaning, at no additional cost to you, I will earn a commission if you click through and make a purchase.
The Verena Dark Wood Rug should be your go-to option if you want to give your classic Persian theme a modern farmhouse feel. With an ornate border around intricate and gem-like shapes spaciously spread across an open field, Verena Dark Wood Rug has an almost deep rustic brown color. The color gives that rustic look since it is distressed.
Like a traditional Heriz rug, the Kamran Hazel Rug produces a classic Persian design a farmhouse appeal. It has an ornate border and large central medallion. Moreover, Kamran Hazel rug features rich brown, honey, creams, and gold tints. The rug produces a warm and rustic vibe, thanks to the distressed colors.
4. ZAREEN SCARLET RED RUG
Zareen Scarlet Red Rug should be your go-to option if you want to add a timeless elegance of classic Persian carpets to your modern spaces. The rug features bold and vivid hues of rich red, chocolate brown, and light yellow pops. With animal figures spread across the diamond and hexagon shapes, this bordered rug is the right fit for nomadic Persian people.
With a classic Persian design, this indoor washable rug has animal figures spread across the hexagons and diamonds that tell the story of nomadic people. Its beautiful gem-like design and beautiful sapphire blue and dark grey hues makes Zareen Steel Blue rug a great addition to your space. Like other rugs, it is available in different colors to suit the lighting and devices of different spaces.
9. CELESTINE TEAL BLUE RUG
It is an indoor washable rug with a celestial vibe due to its whimsical floral theme. It has a slim border and floral vines that crawl through a grid-like giving it the look of a lattice panel. Celestine Teal Blue rug features a slightly distressed teal blue and coral orange palette giving it a modern vintage feel.