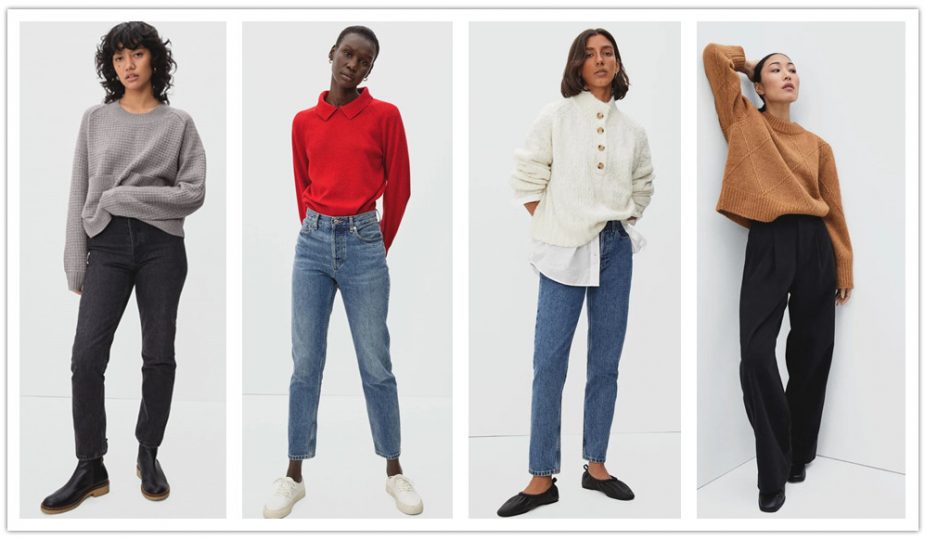 Best 10 Sweaters & Cardigans Outfit For Women
Some of the links below are affiliate links, meaning, at no additional cost to you, I will earn a commission if you click through and make a purchase.
Fall is here and winter is near! With the cold weather, of course, a cardigan or a sweater is a must! If you are looking for women's sweaters or women's cardigans, then you should definitely check out Everlane's collection. They do not just provide sweaters and cardigans to keep you warm and cozy during the cold season, but their products are also fashionable and made out of high-quality materials too. Here are some of the best cardigans and sweaters for women that you can purchase from Everlane.
2.The Oversized Alpaca Crew
This sweater comes in 11 colors: heathered black, heathered charcoal, almond, warm taupe, lily green, Tahoe, shadow, persimmon, pepper, and tonal colors: sky blue/charcoal, and red tonal. This sweater has a really classic design that can be worn with jeans if you want to dress down, or with a skirt for a preppy look. The primary material of this sweater is alpaca.