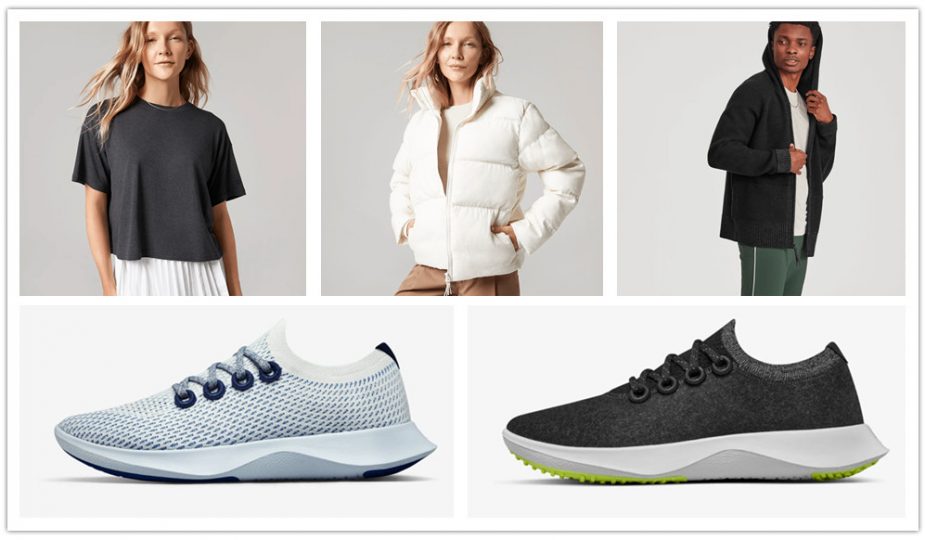 Top 10 Most Popular Fitness Clothes & Shoes Of The Moment
Some of the links below are affiliate links, meaning, at no additional cost to you, I will earn a commission if you click through and make a purchase.
Today, the world of Fitness Clothes & Shoes is probably going through its best times ever. Even during the COVID-19 pandemic, people are still looking for ways to stay active and fit, and comfortable clothes and shoes are essential for that. So, today we bring you the Top 10 Most Popular Fitness Clothes & Shoes of the moment.
Whether you're working out at home, at the gym, or going for a run, soft, comfortable, and durable shoes are a must, and these shoes have all three. Made from natural, breathable materials, you'll never have to worry about odors because they wick away moisture. Plus, they come in a wide range of colors.

If you like shoes with a casual style but comfortable enough to wear all day long, look no further, these are the shoes for you. They are versatile and durable because they are made with eucalyptus tree fibers. Plus, they have a practical design that goes with any jeans, even shorts.
With a sporty style and classic design, this hoodie will become your favorite item the moment you put it on. It is made of 100% ZQ Merino wool, which is breathable and cool, making it comfortable to wear every day. It is available in three colors, Natural black, Ironbark, and Natural White.
This is a classic one-color flannel design, ideal for everyday wear, whether for working out at home, going for a bike ride or run, meeting up with friends, etc. Besides, this flannel is breathable and very resistant to wear and tear because it is made with high-quality natural materials. And you can surely get it in your favorite color since it is available in many colors.
It is the reinvention of the traditional running shoe, the most technical yet from Tree Dasher. Made with natural materials, created for high performance. The heel drop is 7 mm (forefoot 15.5 mm, heel 22.5 mm).
The midsole is made of sugar cane which allows for greater cushioning, energy return, and stability. Its heel is made of wool giving a cushioned support to the center, lock, and support the foot in its proper place. Meanwhile, the flared sole has new sole geometry for greater stability and pronation control. The eyelets are made of Bio-Nylon and are embroidered directly on the inside of the shoe. While the insole is made of castor to provide a more flexible anatomical support.
7.Women's Wool Dasher Mizzles
With these beautiful shoes, you can run even in rainy weather, because they are made of natural materials that give you a better grip and keep your feet dry.
The uppers are made of reinforced wool, very soft and non-itchy on the inside, helping to keep your feet dry. The midsole is made of sugar cane for stability and cushioning, and the outsole has natural rubber treads for traction in wet conditions. In addition to bringing aspects that make them stand out, providing you with greater safety since when running in the dark and under the storm these shoes bring reflective reflections around the shoe.
This nice t-shirt is very soft and simple, which is made of natural materials such as crab shells that allow to reduce odor and to keep fresh between washes. Made of 65% Tencel, 30% merino wool, and 5% chitosan. It has a straight fit, round neck, and short sleeves.
Despite having a simple design, it generates an attractive appeal thanks to elements such as its side seams with contrast stitching, the larger ribbed collar, and also an embroidered logo on the sleeve that gives exclusivity to the design.
9.Women's Wool Cardi – Long
The Wool Cardi Long manages to uniquely combine form and function for a special cold-weather layer that will bring you great comfort. Made from 100% ZQ Merino wool, with a classic long cut, long sleeves, and no buttons.
The yarn with which it is made is of thicker gauge and heavier weight, which help in preventing a change in shape and fit. In which a subtly boiled double knit structure mixed with expressive stitching creating a fun and unique feel. Chemical-free as they are tested for harmful substances.

Usually, outdoor clothing is made of synthetic materials, but this one takes advantage of natural materials to become an essential element to use when the weather is cold.
It is made of 60% merino wool and 40% Tencel, while its insulation is 70% recycled polyester and 30% Tencel. Its lining is 100% recycled nylon, and its inner collar is 65% merino wool and 35% nylon. It is available in two beautiful colors, Natural White and Charcoal.