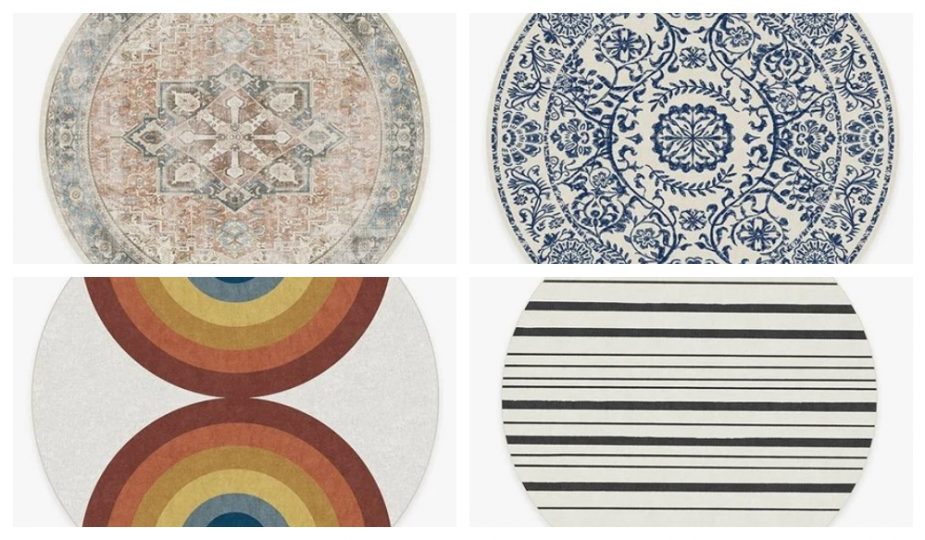 Top 8 Round Rugs That Will Complete the Look in Your Home
Some of the links below are affiliate links, meaning, at no additional cost to you, I will earn a commission if you click through and make a purchase.
Do you want to bring artistic flair to your homeu2019s interior? Here are 6′ Round Rugs that will complete the look of any contemporary and modern style room.
The Prisma monochrome rug boasts of overlapping hexagonal motif and has natural cream on the ground. If you want to wash the rug, you just remove the cover and throw it in a washer. In addition to that, the rug uses cling effect technology, so you can attach it to the rug pad without losing grip.
6. Hendesi Heriz Abalone Rug
This rug is inspired by Persian-style and can match all types of decors. Itu2019s tinted in neutral colors and comes with ornate borders. Also, you can detach the pad and reattach it without losing grip. If you want to clean it, you just wash remove, wash, and dry. Hendesi Heriz can fit well in any hallway.
7. Delphina Delft Blue Rug
Delphina Delft Blue Rug mimics the traditional woodblock printing. The intricate floral vines and bicolor scheme of dark denim blue will wow every visitor in your home. Of course, the white appeal is reminiscent of the 17th-century porcelain. The innovative Cling effect technology allows you to attach and detach the rug without losing grip.